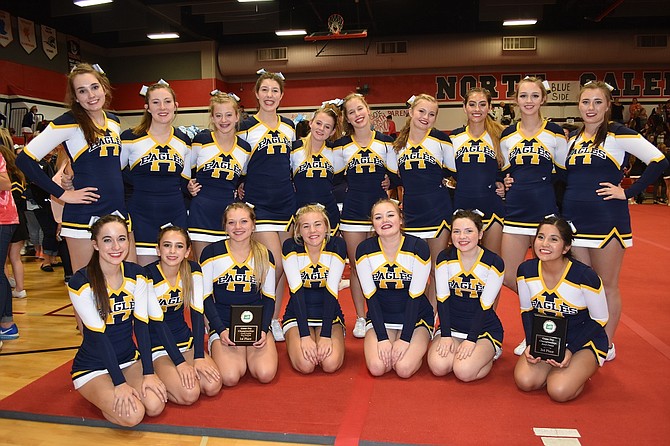 HRV Cheer in the 5A non-tumbling division competed in three competitions: crowd leading, band dance, and fight song, at the OCCA Game Day Championships. The varsity team placed first and third in two of their competitions: crowd leading and band dance.
Stories this photo appears in:

The Hood River Valley High School cheerleading team, both junior varsity and varsity, attended the first annual Oregon Cheerleading Coaches Association (OCCA) Game Day Championships at North Salem High School on Sept. 23.