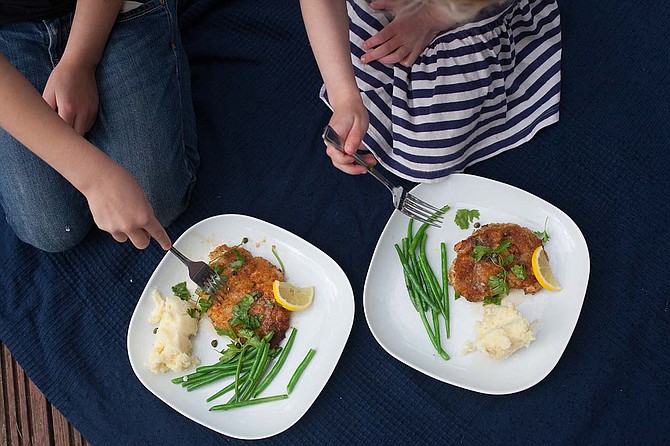 Gigi and Lulu's Chicken Picatta
Stories this photo appears in:

My daughters have been requesting to help more in the kitchen. In fact, they've been begging for "cooking lessons." Per their request, Chicken Picatta was to be the subject of our first cooking lesson. I have my own version of Chicken Picatta (recipe below), but we began by watching a few cooking shows featuring Ina Garten and Giada De Laurentiis cooking their versions, which can be found on YouTube.