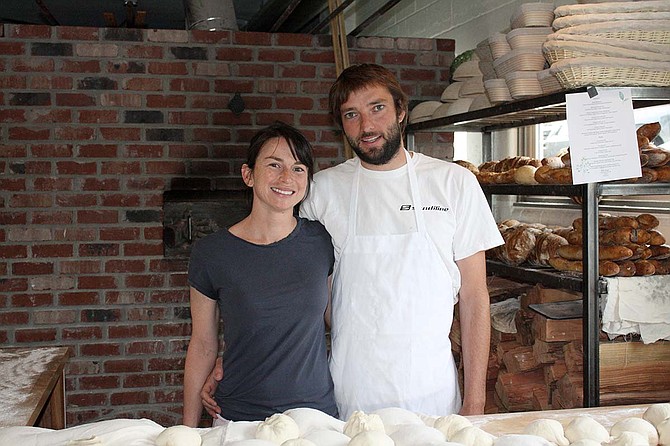 Nina Jimenez and Jure Poberaj of White Salmon Baking Company.
Stories this photo appears in:

White Salmon Baking Company creates artisan bread and so much more
Something more than just bread is rising at a little bakery nestled along NE Estes Avenue in White Salmon. It is a bakery looking to connect its community to a better way of eating and to more regionally sourced food.