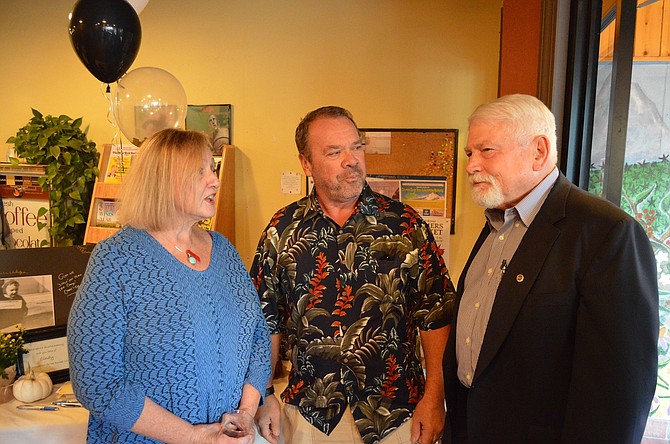 OUTGOING City Planning Director Cindy Walbridge talks with Dave Smock, former city public works foreman and Hood River attorney Will Carey, at a reception in her honor Wednesday at Dog River Coffee. Carey serves as municipal judge in addition to his private practice.
Stories this photo appears in:

Cindy Walbridge's long and productive career with the City of Hood River came to an official end at one of her favorite places.