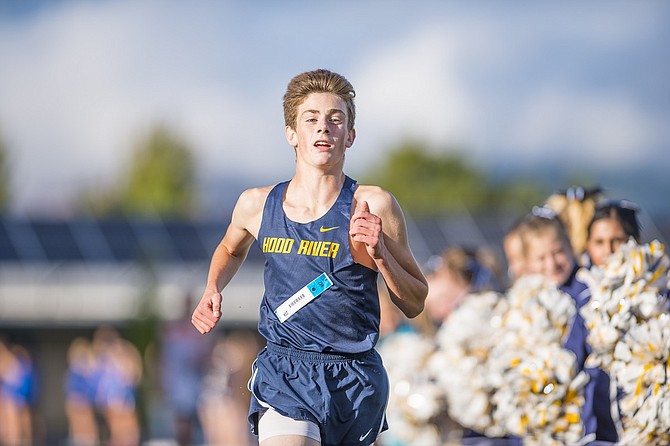 HRV CROSS COUNTRY boys and girls finished in second and first place this past weekend at the Champoeg Invitational. Josh Haynes (16:38.19) was the second Eagle for the boys team to cross the
finish line, in front of him was senior Braxton Wilson (16:28.63).
Stories this photo appears in:

The HRV cross country team traveled to Champoeg this past weekend for the Champoeg Invitational and would end up with first and second place finishes.