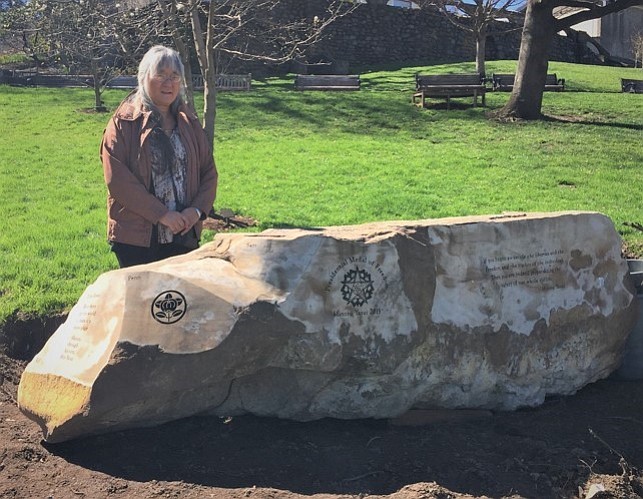 MINORU Yasui's daughter, Holly, stands with the Min Yasui Legacy Stone, soon to be a redesigned garden, next to Hood River Library. Holly was misidentified in photo credit on page B3 of the Oct. 18 Hood River News.
Stories this photo appears in:

The Min Yasui Legacy Project and Oregon Nikkei Endowment announced the Minoru Yasui Day Essay Contest on Oct. 19, in honor of Minoru Yasui's 101st birthday.