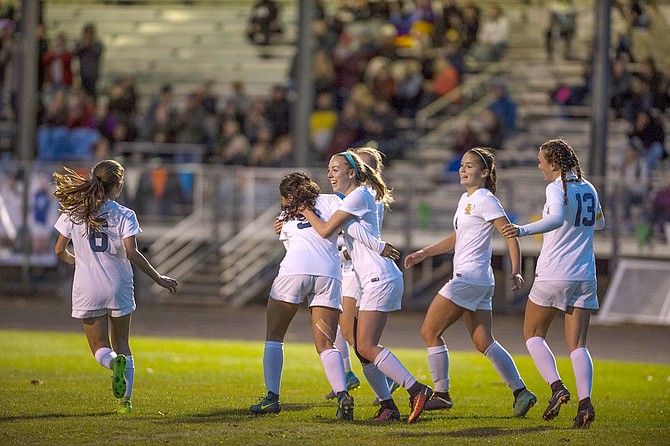 HRV Girls soccer is now 8-3-2 on the season after a home win and loss this past week. The Eagles played a Summit team that's currently 11-2, usually these two teams meet in the playoffs, but they would get an early glimpse at each other Thursday night. However, the Eagles would fall short and lose 2-0. The game before Summit, the Eagles would beat league rival Hermiston on senior night 1-0 and win the CRC title. Above, the Eagles celebrate Ashlee Ponce's score against Hermiston.
Stories this photo appears in:

Now or never for HRV girls soccer
For the HRV girls soccer team, it's now or never.