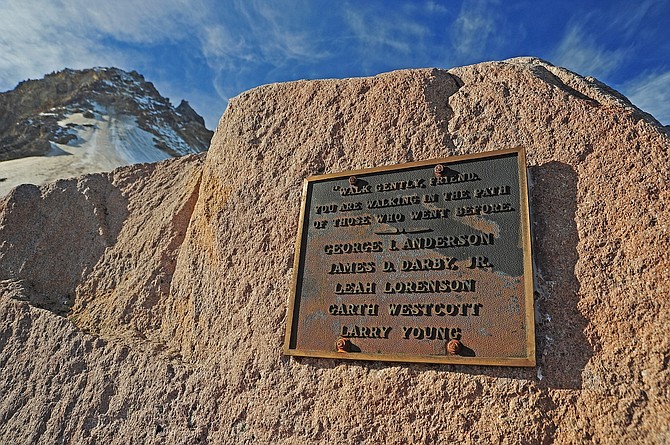 'WALK Gently, friend. We are walking in the path of those who went before." Memorial to five fallen climbers. Page A1: Engraving in Japanese, September 17, 1910.
Stories this photo appears in:

I recently came across debates online arguing that mountain memorials are a kind of graffiti and not fitting to be in a wild environment. Others say they don't want to encounter other people's grief because everyday life is hard enough to deal with.