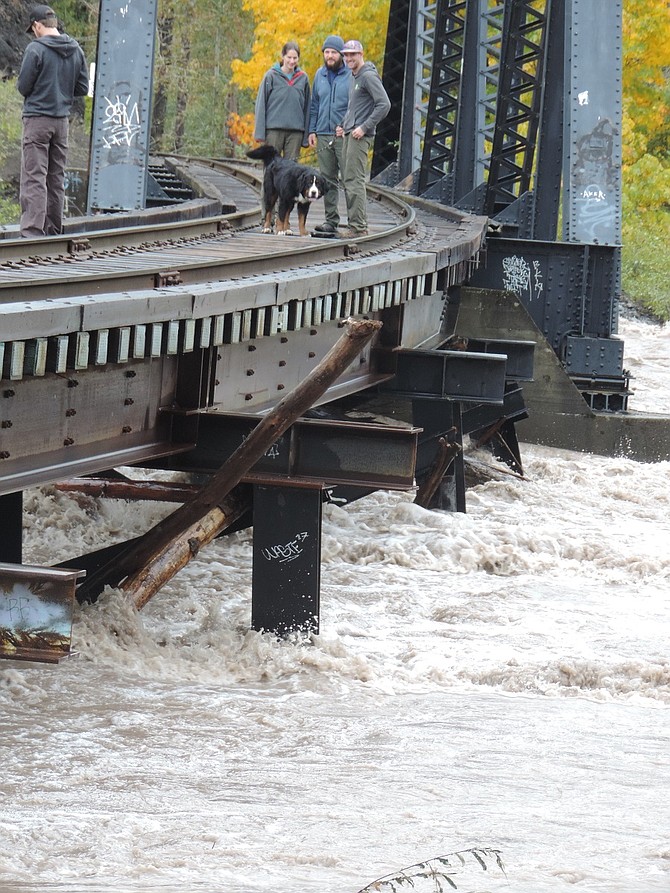 RIVER watchers stand on Mt. Hood Railroad trestle Sunday at noon as the Hood River nears crest stage. (The trestle is hazardous for pedestrians and is officially off-limits.)
Stories this photo appears in:

A flood warning heightened concerns about landslides in the Columbia Gorge, but the torrent didn't close any major transportation routes over the weekend.