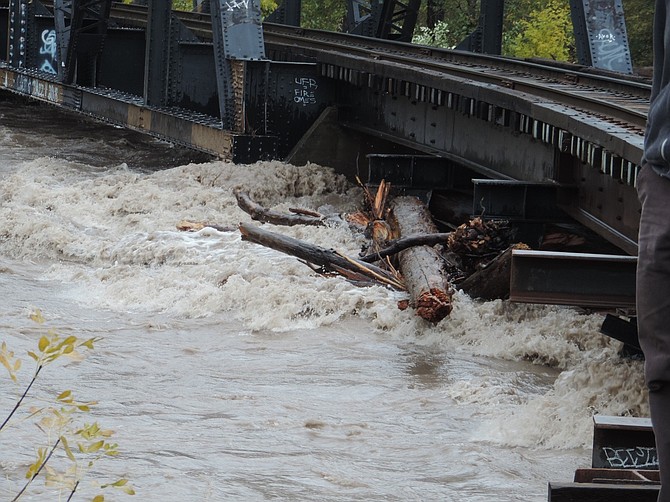 RUSHING Hood River waters push large logs and other debris up against the Mt. Hood Railroad trestle Sunday afternoon. Area rivers and streams remain a concern for the next 6-9 months, particularly in the Eagle Creek burn area, as fire damage has drastically heightened the risk of floods and landslides.
Stories this photo appears in:

A flood warning heightened concerns about landslides in the Columbia Gorge, but the torrent didn't close any major transportation routes over the weekend.