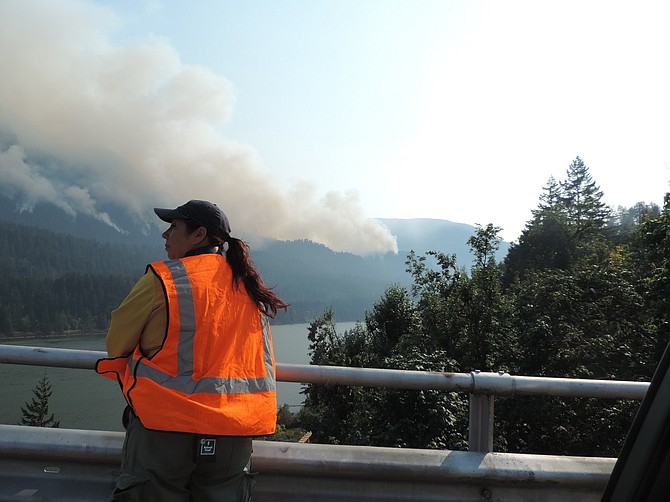 EAGLE CREEK Fire viewed Sunday at 4 p.m. from the Bridge of the Gods. Six multi-agency "strike teams" were ready to go Monday in case the fire endangers homes, and began "defensible space" preparations around structures. The blaze is under Unified Command of U.S. Forest Service, Oregon Fire Marshal's Office and Oregon Department of Forestry. Agencies responding came from both sides of the river, joining Cascade Locks Fire, Hood River County Sheriff and U.S. Forest Service, included Skamania and Multnomah County Sheriff, and the fire districts and departments from North Bonneville and Skamania, Westside, Wy'east, Hood River, Gresham, and Troutdale. Parkdale Fire responded at Wahtum Lake along with Department of Forestry and Crag Rats Search and Rescue.

Stories this photo appears in:

Photos of Eagle Creek Fire.