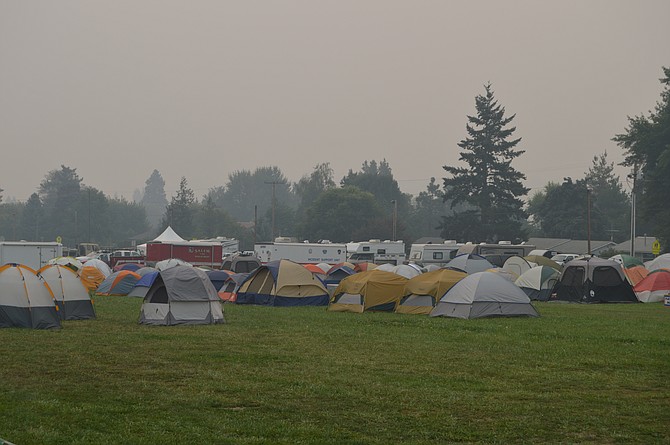 Tents -- and smoke -- fill the Hood River County Fairgrounds Wednesday morning. The grounds are serving as an incident camp for the Eagle Creek Fire.
Stories this photo appears in:

Fires merge, public forest lands closed
On the afternoon of Sept. 2, a wildfire erupted in the Eagle Creek area. The wildfire has now grown to over 30,000 acres — in addition to new fires that have started on the Washington side of the Gorge.