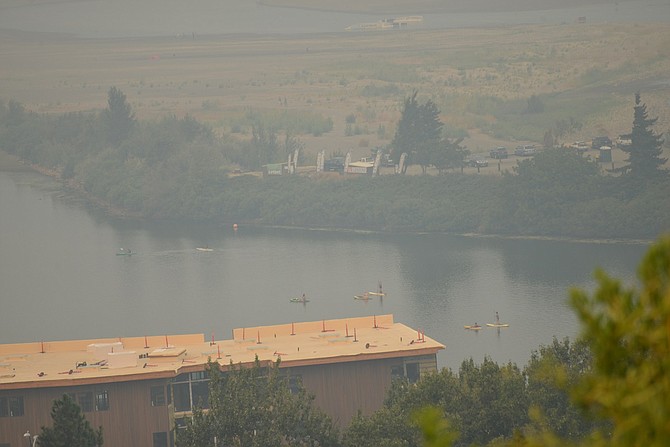 VISIBILITY over downtown Hood River on Tuesday: murky mid-day skies in the past week have been the reality, and a potentially hazardous one.
Stories this photo appears in:

Heavy, unhealthy smoke in the Hood River area has prompted questions regarding the use of masks. The best protection is to avoid smoke altogether by staying inside.