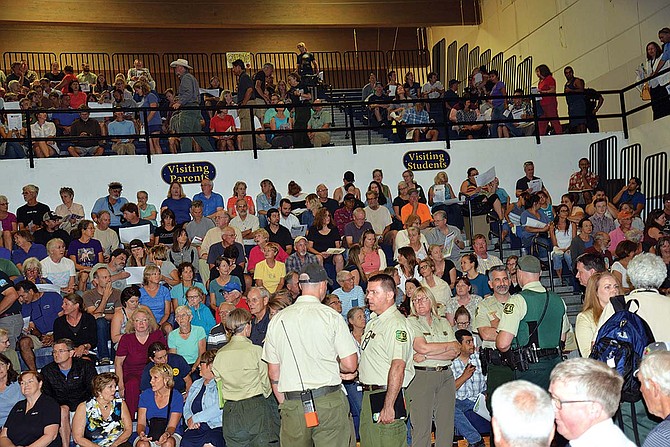 Fire Meeting: Hundreds packed the bleachers at Hood River Valley High School Thursday for an informational meeting on the Eagle Creek fire convened by the Unified Command. Speakers included Sheriff Matt English, Rep. Mark Johnson, and Lynn Burditt, U.S. Forest Service Area administrator, who said, "We are in phase one of this fire. Let's prepare ourselves for what happens next and address the future of this part of the National Scenic Area." (See hoodrivernews.com for further coverage.)
Stories this photo appears in:

'Be patient. It'll go out one of these days. They always do.'
About 800 people filled the bleachers an another 2,000 or so tuned in via TV and YouTube as speakers gave updates on the Eagle Creek-Indian Creek fire.