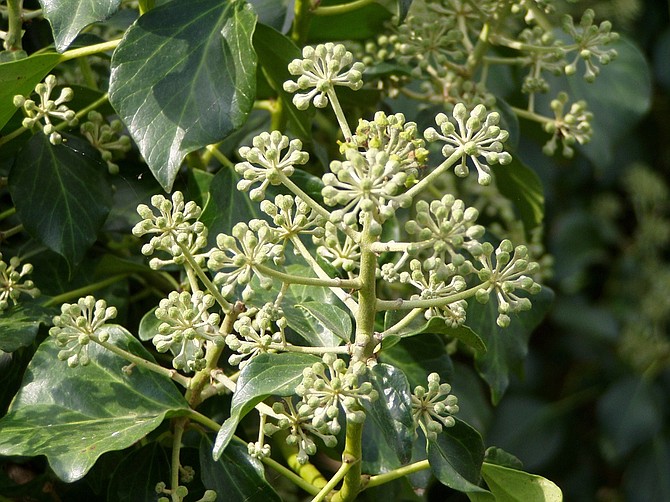 English ivy's starburst flowers
Stories this photo appears in:

English ivy is a rapidly growing evergreen vine typically seen growing on hillsides, climbing trees, growing over fences and up the sides of houses. It out-competes other plants for soil, sunlight and water. English ivy can kill large trees by suffocating their trunks and weighing down branches. A mature English ivy plant can weigh up to 2,100 pounds, with trunk-like stems that can be nearly a foot thick.