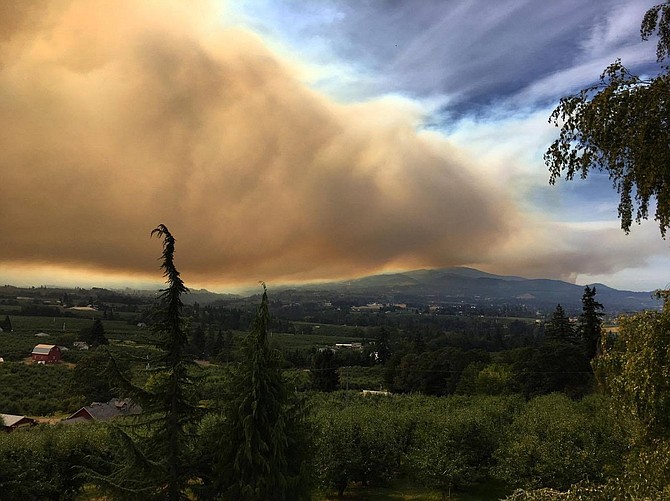 As the Eagle Creek fire rages on, poor air quality has become the new norm. All residents should avoid prolonged or heavy exercise outdoors.
Stories this photo appears in:

Wildfires are raging across the state and Oregon Department of Environmental Quality and public health officials are urging residents to take precautions amid smoke.