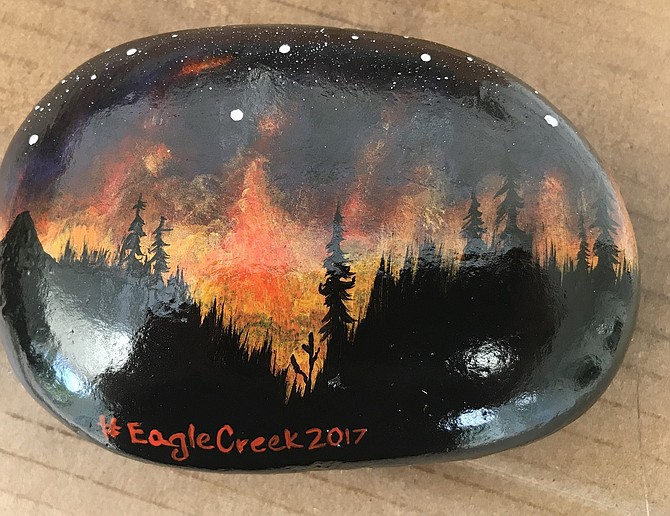 REALISTIC SCENE depicted on a #EagleCreek2017 rock available for purchase at Parkhurst Place Sept. 27.
Stories this photo appears in:

Parkhurst Place Assisted Living invites the community to come to Parkhurst to sign "Thank You" cards for the first responders, starting at 10 a.m. on Sept. 21 through Sept. 27 at 1 p.m. The cards will be set up in the facility library and well-wishers may sign as many thank you cards as they would like.