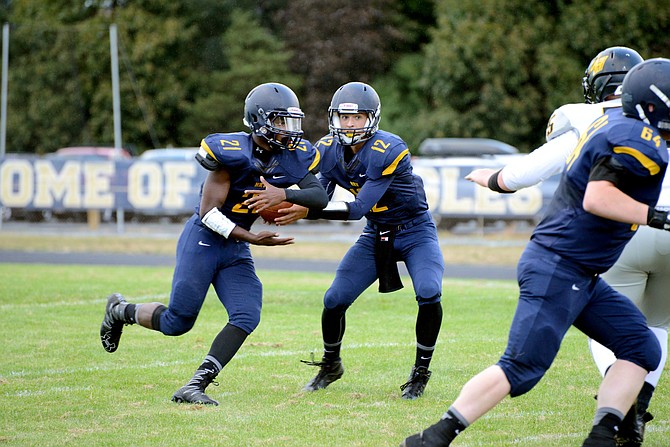 HRV football explodes for 474 total offensive yards against Ridgeview. Michael Jones and Caden Leiblein led the way with Jones's 201 rushing and 92 receiving yards, and Leiblein's 239 passing yards.
Stories this photo appears in:

It had been two weeks since their first game of the season, but HRV football was back in action last Friday night.