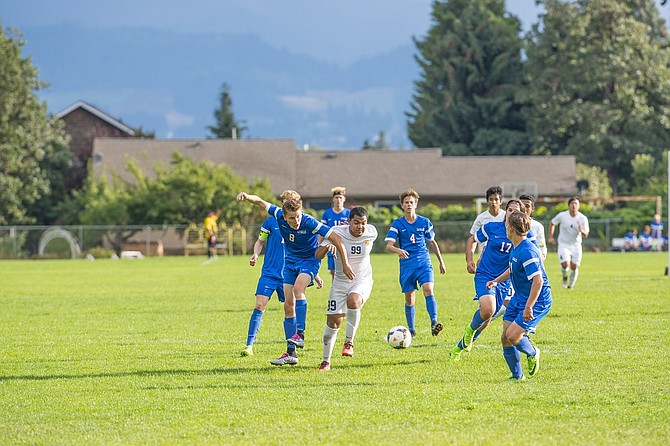 Domingo Barragan, foward for the Eagles, puts pressure on the Falcons.
Stories this photo appears in:

It's unusual for a high school team to play its fall season home opener three weeks into September, but for the HRV boys' soccer team, that was the case this week. On Sept. 19, the Eagles welcomed La Salle Prep for a non-conference matchup.