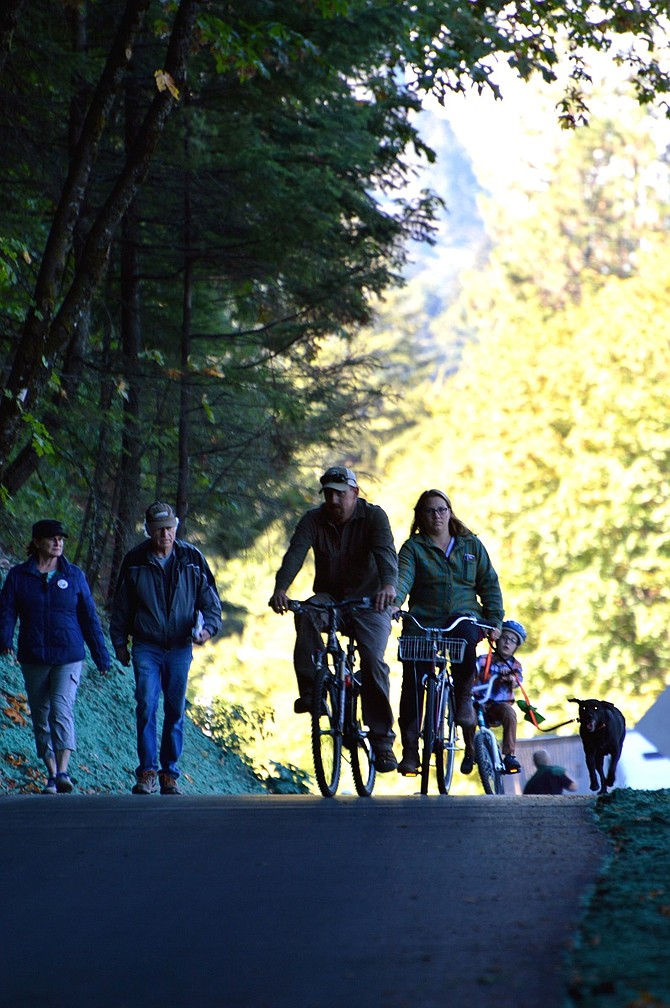 FAMILIES TRAVEL along the Columbia River Historic Highway State Trail near Starvation Creek State Park. A select few state-owned parks are reopening following closures caused by wildfires. Visitors should note the west portion of the trail remains closed.
Stories this photo appears in:

A handful of state-managed trails are reopening after being closed due to the Eagle Creek Fire.