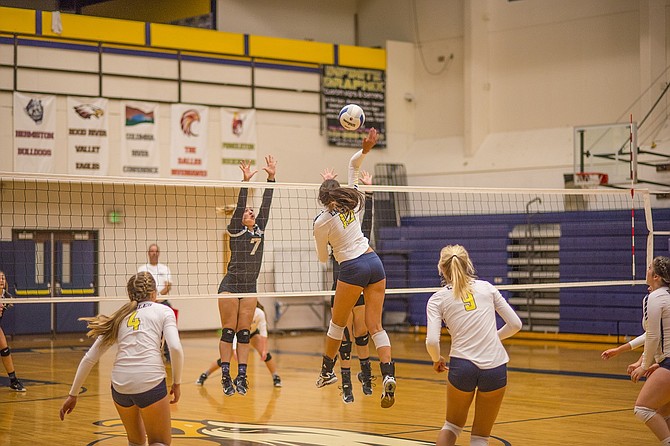 Volleyball has not lost a single set in their past four matches, this includes a game against the once undefeated Pendleton Buckaroos. Shae Duffy (above) had 16 kills against Pendleton.
Stories this photo appears in:

Midway into the regular season and the HRV volleyball team has finally picked up steam as they head into the later half of their schedule.