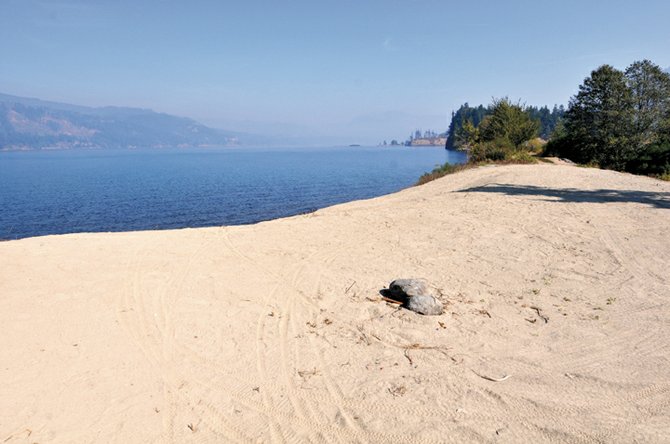 New beach: Blackberry Beach in Cascade Locks is ready for east winds. Check www.nwkite.com to read more about the beach and about a Columbia Gorge Kiteboarding Association party Saturday at the location.
Stories this photo appears in:

Gorge winds are about to flip-flop for the season, and for the kiteboarders and windsurfers who recreate on the river for more than a few months every summer, a new east wind beach and launch awaits at the Port of Cascade Locks.

October 2, 2012
Photo of the Day, October 2, 2012