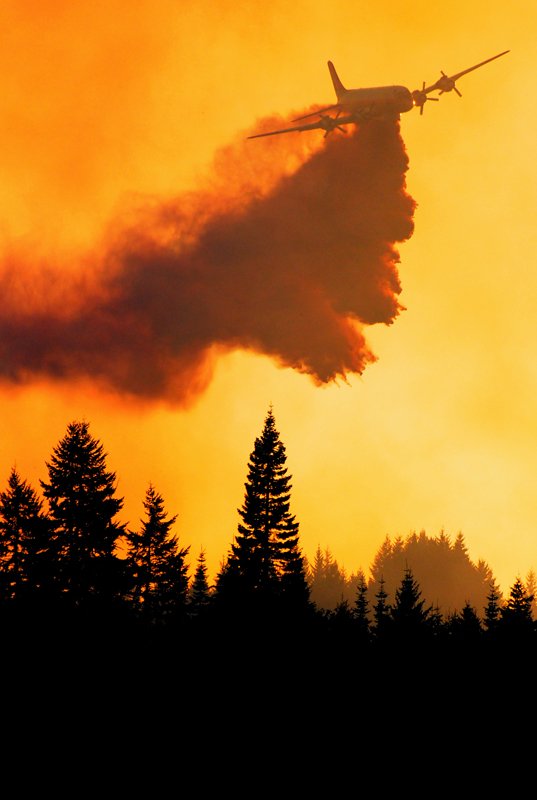 Firefighters continue to battle the Highway 141 Fire near White Salmon on all fronts, including air tankers dropping loads of fire retardant. As of Friday morning the following statistics were available: Cause is under investi...gation, size is 1,200 acres, percent contained is 10, total personel is 430, growth potential is high and terrain difficulty is extreme. For official updates see the Incident Information System website at http://www.inciweb.org/.
Stories this photo appears in:

Highway 141 fire burning near White Salmon
What started as four small fires along Highway 141 in Washington at about 1:30 p.m. on Wednesday, has now burned over 1,200 acres of open land between White Salmon and Husum. As of press time on Friday morning, officials were reporting a 40 percent containment of the fire.