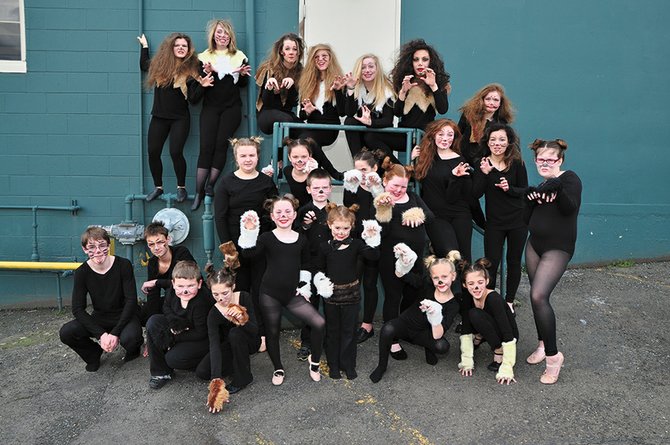 "Cats" musical was the second longest run on Broadway with 7,285 performances from 1982-2000. The Follies has its own version: front row from left are Sean Gray, Onar Smith, Josiah Stevens, Nova Moore, Kristin Fox, Anthony Schu, Bella Belcher, Josy Stevens, Lily Moore; middle row from left, Aryah Nelson, Marina Castaneda, Haylie Fox, Abbie Jewell, Emma Dexter, Maggie Ishizaka, Aimee Dugge; Back row from left, Natasha Muenzer, Kally Wenz, Megan Ball, Emily Curtis, Bayly Stevens, Courtney Castaneda, Savannah Demchuck.
Stories this photo appears in:

'Mayhem at the Madison'
The Mid-Columbia Lions Follies will be presenting "Mayhem at the Madison" as its 38th annual show starting Thursday.