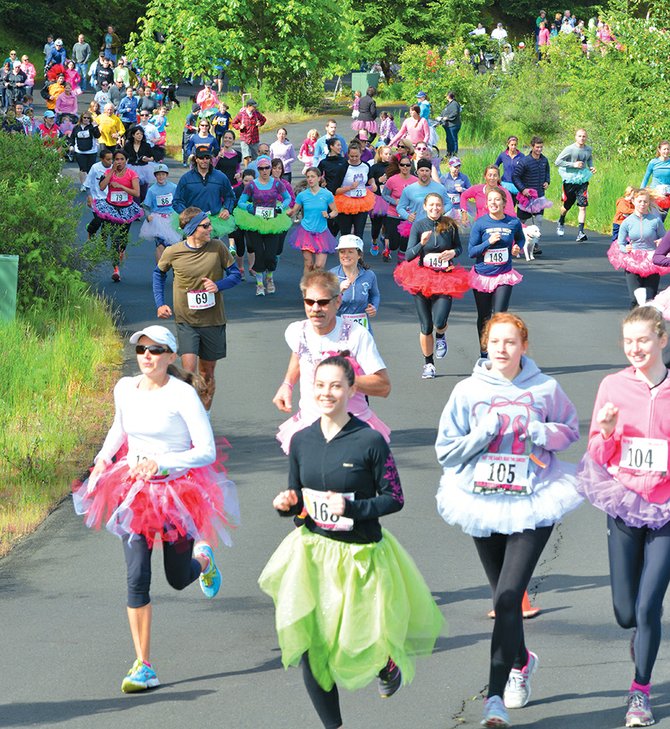 About 400 people turned out--many wearing tutus--in support of the three-year-old, who is undergoing treatment for stage 4 neuroblastoma.
Stories this photo appears in:

Fundraiser run draws nearly 400, raises $10k for Lila May
There's something oddly heartwarming about watching a crowd of grown men prance around in pink tutus. In many cases entire families, dogs included, waited patiently, and proudly, for the start of Saturday's Lila May Tutu Trot, wreathed in flamboyancy usually reserved for 6-and-under ballerinas or Halloween costumes.