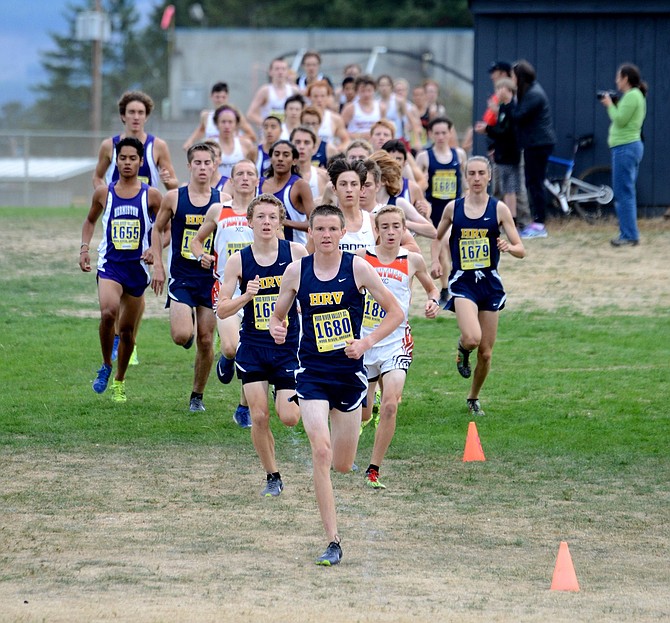 LEADERS OF THE PACK: HRV XC did a great job of defending its home turf this week where both the boys and girls teams took first place overall during the Skip Sparks Invitational. This followed on the heels of last Saturday's performance at the Ultimook Invite, where both squads placed first, beating out nearly 20 other teams for the honor. Above in the photo, Justin Crosswhite leads the boys race on his way to placing first overall; HRV's Jesse Wiley, who placed third, can be seen over Crosswhite's right shoulder, and Quinn Fetkenhour, who placed third, can be seen to his left (bib No, 1679).
Stories this photo appears in:

It's only a few races into the cross country season, but on the heels of an all-around excellent HRV performance at a pair of invitationals this past week, the Eagles already look like they're in peak form.