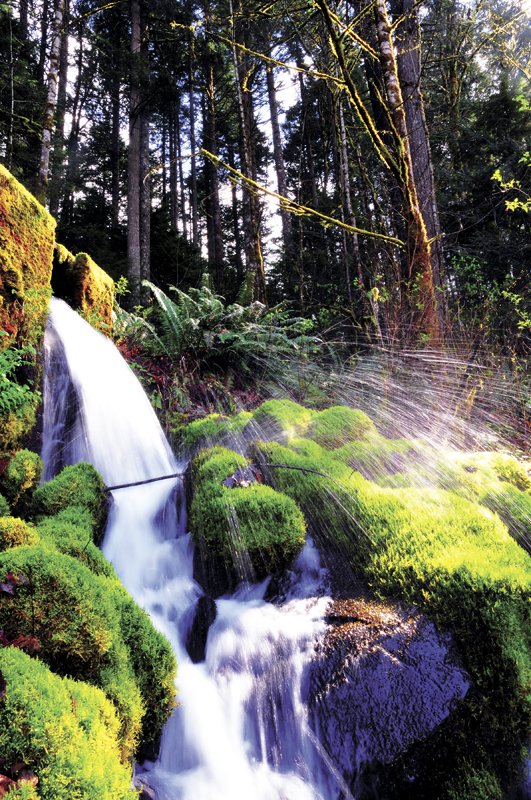 Oxbow springs is a source of pristine water gushing from the base of steep cliff walls that dominate the Cascade Locks skyline. The spring, seen here near the Oxbow Fish Hatchery, is at the center of a continuing controversy, as the interests of environmental groups clash with potential economic development.
Stories this photo appears in:

Nestlé water bottling project inches forward
A proposal to build a Nestlé water bottling plant in the Gorge took a small step forward on Thursday when a state commission ruled that a water right the corporation needed for the bottling plant should not be canceled despite the concerns of environmental groups.

In Cascade Locks, future use of Oxbow Springs pending
Some of the first specific steps needed to secure water resources for a proposed Nestlé bottling facility are now under way for the City of Cascade Locks, despite a roller-coaster of leadership.

Committee agrees public education is key priority
A new joint committee for economic development (JCED) in Cascade Locks held its first formational meeting April 12 at City Hall. The partnership, created between the port and city, is aiming for a new era of prosperity for the riverside town.