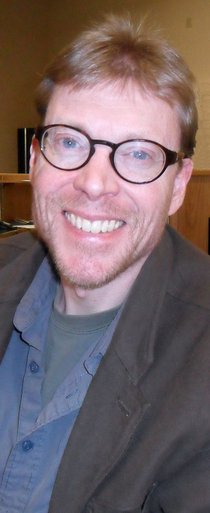 Jim has worked for the Hood River News since 1996. In addition to working in the Composition Dept, which handles computerized page layout and ad production, Jim compiles the weekly Entertainment Update column and highlights the Gorge music scene with his popular Entertainment Blog.
Jim is a fan of bluegrass music, a dark beer lover, and an avid reader of science-fiction. He lives in Mosier.
Recent Stories
The Gorge is getting ready for an arts-fusion event to celebrate America's resilience and "our sacred right to have fun," on Sunday Aug. 13 with a program billed as "America the Beautiful — the Remix," a music-poetry-dance extravaganza based on the theme of making America fun and beautiful again.
Bruce Molsky debuts solo show in Hood River Oct. 6
A true traveling musician, old-time fiddler Bruce Molsky had to call me back right after I contacted him last week — he was driving down a Virginia Highway, keeping both hands on the wheel as he safely pulled into a rest stop.
I'm pretty sure the stage outside at Springhouse Cellar is an assemblage of pallets and possibly some old wine-barrel parts.
Recent train derailments nor Gorge-wide gridlock did not stop the Gorge Gulp fundraising efforts of the Hood River County Education Foundation last Friday night at Venue 301.

The sign said, "Wake up Christians, Allah is not our God, Muhammad not Greater than Jesus."

This year's Culture Fest at Columbia Gorge Community College was indeed a Kaleidoscope of vibrant color, dance and community interaction.
Portland musician-troubadour-folk-preacher McDougall returns to Hood River on Friday with a new CD that expands his regular one-man show into new territory: a full band sound.
"What we're doing is reducing the brightness of the sun by 100,000 times," Bob Yoesle said of his solar viewing telescope system that he brought to The Columbia Gorge Discovery Center in The Dalles last Saturday afternoon.
When can someone say that he, or she, has finally reached the top of their game? What events in your life have to occur to say that you have finally "made it?" It's still an open-ended question for singer Storm Large, even after reflecting on 25 years of being on the music scene.
What's the best way to describe a 12-string guitarist with an affinity for the mountain dulcimer who describes her 40-year career as more of a "careen"?