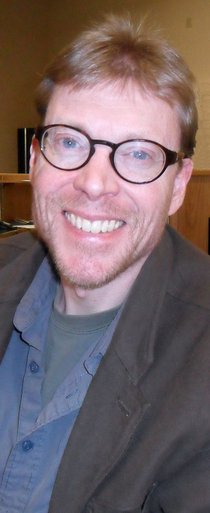 Jim has worked for the Hood River News since 1996. In addition to working in the Composition Dept, which handles computerized page layout and ad production, Jim compiles the weekly Entertainment Update column and highlights the Gorge music scene with his popular Entertainment Blog.
Jim is a fan of bluegrass music, a dark beer lover, and an avid reader of science-fiction. He lives in Mosier.
Recent Stories
John Michael Montgomery headlines HR County Fair; more

Tim Snyder has been hitting the streets and handing out business cards to let people know about his dream project of establishing the Underground Music Station — a music lesson, rehearsal and recording space conveniently located in downtown Hood River.
'MGM' at Raven's Nest July 26'MGM' at Raven's Nest July 26; Food bank benefit Aug. 2; more
Lavender DAZE returns; 'Power Trio' at River City July 26; more
Too Slim and the Taildraggers are playing a free show downtown Hood River on Wednesday, July 16!
'Dreams' at Mt Hood Winery; '3 Speed' at The Pines; more
Do you have some days when you feel that you're just not in the loop?
The Rugs at Trillium July 11; Ruins open at Springhouse; more
Zimbabwe choral master teaches workshop June 29; 'God Loves Uganda' at CAG; 'Harmony Roadshow' featured at Sandbar Café; Paper Bird at CEBU June 21