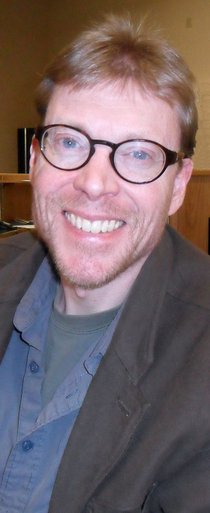 Jim has worked for the Hood River News since 1996. In addition to working in the Composition Dept, which handles computerized page layout and ad production, Jim compiles the weekly Entertainment Update column and highlights the Gorge music scene with his popular Entertainment Blog.
Jim is a fan of bluegrass music, a dark beer lover, and an avid reader of science-fiction. He lives in Mosier.
Recent Stories
MacMillan at Sandbar Café; McDougall in Dufur Aug. 30; more
When Sam Baker told me that part of his upcoming tour schedule included a train ride from Portland to LA, right after his Hood River show on August 24, I thought, "Hmm, that's an interesting way to travel."
'Hokum' at Volcanic Aug. 22; Alonzo Garbanzo at Saw Tooth; more
'Art of the Wild' talk examines spirit, language, of the Wilderness Act
A large crowd gathered at the Columbia Center for the Arts last Wednesday evening to welcome Professor Mark Harvey and his presentation on Howard Zahniser (1906-1964), an instrumental figure in creating the Wilderness Act of 1964.

Composer Christina Rusnak wants to let you hear what a wilderness area sounds like.

Hood River annual concert series features Banjopunk Americana, a Heart Tribute band and a dance party with Hit Machine
Musicians are known for breaking things. The other week, I helped out my friends in the Liberty Bond Jug Band, a band, by the way, that technically shouldn't even need electricity to play music — and by the end of the gig, we had one questionably-functioning pre-amp and another guitar with only five strings left.
United Way benefit Sept. 5; Pacific Crest Trail Days Sept. 5-7; more
Sallie Ford's new sound comes from an all-girl rock band. But as far as she can tell, there's only one thing that's really changed as far as touring and playing shows with her old band.
River City goes punk Aug. 12; Amber Charms returns Sept. 6; more