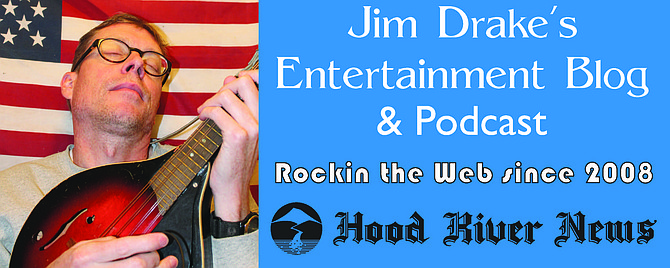 July 13, 2012
Julie Raefield Gobbo's last E-view column (July 11) inspired me to write the following fictional story. The recent Pablo Cruise concert in Hood River provided me with the perfect idea to write about music and technology. Although I didn't get to interview the band, I thought I would write about Pablo Cruise being interviewed by a bumbling reporter who isn't technologically savy, and can't seem to remember any of the band's songs. What follows delves into the topics of media — new and old, and more importantly, rock and roll journalism at its funniest. I'll play the part of the reporter. Imagine that I'm interviewing Pablo Cruise moments before the big Hood River show. Here we go!
JD: Hi guys, wow, I can't believe Pablo Cruise is actually gonna play Hood River. In fact, it's probably a miracle you guys are still around, I mean after the whole Woodstock thing and all… PC: Uh, thanks Jim. I'm not sure what you mean by that, but, um, well, we're kind of from the 70s, not 60's. But anyway, yeah, we're glad to be touring and looking forward to the Hood River show, we heard it's a beautiful place.
JD: Yes, it is. Now, let's talk about the songs. Wow, this takes me back, and I mean way back. That song you had "Show Me the Way," that was a HUGE hit! PC: Uh, yes, it was a huge hit, but, uh, that wasn't us. That was Peter Frampton. But, most of our band members did have similar hair styles back then! (entire band laughs).
JD: Frampton, right. Sorry about that. Let's see. Oh, I know, I heard this on the radio so many times – "Couldn't Get it Right." That went gold, didn't it? PC: (Band rolls eyes). Umm, that is another terrific song, Jim, but again, we didn't write that one. You're thinking of the Atlanta Rhythm Section. It was on their first album, I think. (Man, when is this guy gonna talk about one of OUR songs?)
JD: Really? I could of sworn that was you guys. Huh, all this time. Well, it has been awhile! OK, I've got it now. I distinctly remember driving down the road, with the radio on, and jamming out to the tune "I'm Not in Love." That's gotta be one of your hits, right? PC: (Band members pointing to me whispering "who IS this guy?") As much as I'd like to claim credit for that one, you're thinking of 10CC, although many people thought it was KC and the Sunshine Band. (Sheesh, when do we go on? Does this guy even have Internet access?)
JD: Wow, right, I think I interviewed KC back in the day. Or was that Jethro Tull? Oh well, anyhoo, let's really talk about your main, hit classic song. You know, the one everybody knows… PC: (Band member whispers "If this guy says "Freebird" I'm calling security")
JD: ….and that song is one of my favorites: "Fooled Around and Fell in Love." Tell us how you came up with that one. PC: Well, glad you asked Jim, we were backstage at a Jackson Browne concert waiting for the soundcheck to start and … Hey, wait a minute…that wasn't us! That was Elvin Bishop! Didn't he just play the blues fest in Portland last week? (Man, this guy needs to go back and listen to some albums AND pay attention). Well, thanks for the umm, umm, interview (sort of). We've got to get going – it looks like a full house here tonight.
JD: That's great you guys, say, one last question before you go — How on earth do you guys remember all the words to your songs? PC: Oh, that's easy. They're all here, in alphabetical order, on our iPads.
http://hoodrivernews.www.clients.ellingtoncms.com/users/photos/2012/aug/23/1151/