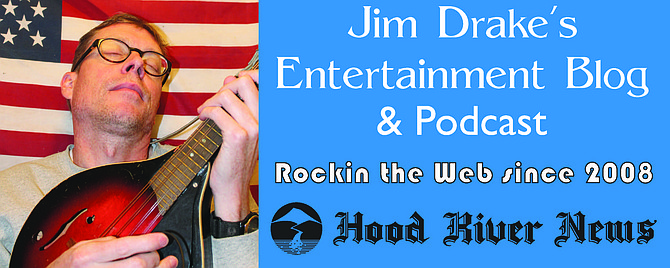 "Meet me in the middle of the day Let me hear you say, everything's okay…." – steve forbert, from "Romeo's Tune"
Those have to be the first words I ever heard from Steve Forbert.
The fact that I spent my youth in N.J., 45 minutes from the Big Apple, usually guaranteed a clear FM signal from WPLJ, the infamous classic rock station that I tuned in on my brand new Panasonic AM/FM-8 Track player.
Lucky for me, the station had a particular Sunday show (I can't remember the name) with a particular host (can't remember that name, either) who didn't play run of the mill everyday classic rock stuff, but this strange and wonderful eclectic folk and hybrid type music that kept me within earshot for the whole hour program.
In the back of my mind, I remember this radio show host talking about what must have been a recent performance by Forbert, and getting the gist that here was a relatively new artist that really had "something" going.
I guess that the "something" was the ability to stay in the back of someone's mind for a long time, namely mine. To me, the lyrics for "Romeo's Tune" are a prime example of never being able to forget about a song from the first time hearing it. It's been almost 35 years.
So when I got the chance to interview Steve about his upcoming show in Portland, I happily got onboard.
I mean, my mind boggles that this is the guy who was on my radio, this is the guy in my record collection that I've enjoyed all this time, and this is the guy I saw 10 years ago in Portland, when he was promoting his album of Jimmy Rodgers covers.
Does Steve realize I use his songs and concerts to remember the last few decades of time?
Let me tell you more about that old Panasonic radio. I won it in a contest sponsored by a newspaper that I delivered as a kid (I was maybe 13?). As with most things, you lose track of stuff, and figured I'd never see it again.
But one day, a few years ago, I walked into the basement of church that was having a garage sale, right here, in Hood River.
And there it was, sitting in the corner. The same radio. The same black and chrome, the same everything.
It was one of the best dollars ever spent.
*Steve Forbert will be at the Alberta Rose Theater in Portland on Friday, Nov. 2.
Interview with Steve Forbert*
You have been playing and traveling since the mid 70s, so this kind of life must suit you – what keeps you going to do this?
Well, a friend of mine once had a song called "It Gets in Your Blood," his name is Web Wilder, I guess that's probably the answer. You know, I wanted to do this when I was a kid, and I played in rock and roll bands all the time I was a teenager. And then I went to New York City to try and do it, and you know it's just been good to make a life of this.
So your show coming up here in Portland, early November, is this just you or will you have some help?
No, just me, I'm gonna do Eugene, Portland and Seattle.
Do you prefer solo or working with bands?
I work with bands occasionally, I just did something at the Grammy Museum, it was at the Americana Festival in Nashville, and then I did a show with a band in Philadelphia, because I play Philly a lot and I wanted to have something a little different for them, in light of a new album out. But really, honestly, I like playing solo better. I play with a band sometimes just to break it up a bit.
I'm really a guy who likes a lot of spontaneity, and I would say a concert can be very spontaneous if you let it be. If it's the right night with a fun audience, that's what I look for. I'm not exaggerating, that's what it is, to take requests and respond to the moment, maybe comment on something in the news. But you know, just to do a Broadway play every night would be so boring.
It seems like you use the opportunity of touring to try out new things and not to rely on just one set list
Oh yeah, just one set list, doing this the audience expects something new, and all, and I won't name you names, but being an oldies act, there's not much challenge in that. Now it's always challenging to wanting to do a really good show, and to make sure people aren't disappointed, but, you know, I just don't think my crowd would be happy with a show that ended in 1988. It's an ongoing thing it's kind of like , like I'm going and growing with the audience, it's what do you make of it, you know, I'm 57, and there you go, and I like that, that's kind of what's going on, at my shows.
I've listened to your new album, "Over With You," several times, and it's obviously a deeply personal record. Is performing these songs helping you move on to a next phase of your life?
No, the songs were written and the record was recorded in April, and I had moved on and was writing other songs shortly after that. But the record is a good record and I'm happy with it and the response has been really good. Some of the songs I'm still beating about and getting around on how to play them, getting to know them, and that's kind of fun, but it's not like a catharsis or that I still have some emotional things I'm trying to work out.
I'm from N.J., and I remember hearing you on WPLJ. What was the music scene like for you in the early 80s around NYC/NJ?
Well for me, the interesting time was coming up in the Greenwich Village, the CBGB thing was happening and I had one foot in the so-called folk world with clubs like Folk City and Kenny's Castaways. So, once you start touring, I mean when I first started I was opening shows for everybody from Robert Palmer to Southside Johnny, the Kinks, to Joan Armatrading, she was just getting started. So (opening for all these bands) could have happened on tour all the way to Seattle. The unique part was being in Greenwich Village, as time goes by, that phase of music is getting to be kind of legendary, I'm glad I was around for that.
What are the differences you see in audiences nowadays compared to when you first started out?
Well, I can't help but go for the obvious, they're a lot older, man (laughs)! And it's been 34 years or so, and that's all part of it, like I was saying, I'm going and growing along with the audience.
Your manager out here told me that you were just over in England.
Yeah, nine shows, just got back yesterday.
How did that go?
It was good, very good. I had a real good rapport with the audience. I hope to go back in June.
I certainly appreciate you coming out here to the Northwest, what feeling do you have out here as far as a fan base?
Well, it's a situation that the people who are at the show really want to be there. It's always a pretty personal thing for fans. For me to go way out there to the Northwest, I'm going to play for the people who would bother to get it together and take the time to come to the show. So for me, that effort brings it all into focus. My show is not like a Paul McCartney show or a U2 show, where everybody is gonna be there, but it's automatically a pretty select group. So it's kind of a fun thing for me, it can be very spontaneous, because I have a lot in common with these people.
Do you get involved in all the social media aspects of music nowadays?
Not much, I really don't. It would also seem lately that I'm too busy traveling, but I really don't. I don't do any blogging and stuff. I do post the cell phone pictures occasionally, but I haven't for weeks.
I think I saw on your schedule that you're in Virginia right now?
No, I'm in your home state of NJ. Virginia is next weekend. I'm on my way to Chicago, stopping off here for a couple of days.
What was it like working with Ben Harper on your new album?
Well, Ben was fine, he came by on the third day of recording. Actually, we went in the first night and got one song down; we were supposed to be looking at the studio and maybe selecting a few microphones, but we got something, and then we had three more days, and Ben was able to come by on Thursday, and he added some really good textures to the record. You can hear what he did, I liked what he added to "Don't Look Down Pollyanna." He did a little bit more, too, he made it sound like it was nighttime.
You said on your website that you had 25-30 songs going into this new project, but only 10 wound up on the album. Were the other songs in this same vein?
The producer really honed in on 10 songs that were kinda love songs, kinda relationship songs – "Don't Look Down Pollyanna" might be an exception. Well, it is an exception. There was another one about the Wall Street meltdown - credit crisis kind of thing called "Set the world Ablaze," that you can hear on my website. But we didn't record that one because, I don't know, I was just looking at the new record as something that someone would put on three years from now, and we veered away from things that were about particular topics, because that one song was just in black and white, you know, some of the shenanigans of the some of the investment firms, AIG and such, so that's just kind of what we did.
A lot of them I sent him, maybe 10 or so, were songs that I though he might just wanna hear, that I hadn't recorded, that I written in the last 10 years or so, I just ran them by him - but he said no, lets go with new ones and let's kind of make it something, you know, a collection of relationship songs. But I look at the new record as something that you can put on 2 years from now and it will still play right through for you.
You know, it has a good strong theme.
It does, the songs are simple and the lyrics are very direct.
Thank you.
After listening to "Over with You," I started to notice some of the same kind of patterns that occur on your early records (SF laughs) and that made me appreciate the new record even more.
It does connect to those really early ones and that's a good thing, you know. That's a real good thing.
It's interesting to me that you said you had some topical songs that weren't used for "Over With You." You are not a stranger to those kinds of songs – for instance the "Oil Song." (oh yeah,) You've made that song kind of a "continual process."
Well, that particular song still goes on, and in fact, on the website, there's a 13 minute version with all of the verses I've added since then. Yeah, I may have even missed a few in the last year, but the last big installment, was a verse about the big Horizon leak in the Gulf. So that song is a folk song that keeps growing and telling the saga.
I've read many reports that say you still enjoy singing "Romeo's Tune." If I had to make a top 25 song list of all time, that song would have to be on the list.
Well, I thank you for that. I certainly don't mind singing it every night. It hasn't lost any relevance with me for over all this time.
You originally wrote that on piano?
Right.
How may takes did you guys play to finally get it done?
Well, we recorded it once when we went to Nashville, and we didn't get it. And then I said, well lets try a session in New York City, and we "more didn't get it." So we said look, let's go back to Nashville and try again. We were really after it. But as far as takes, it took 3 sort of different attempts. We finally just found the right musicians, or the right groove, if you will, the right approach to it.
What is the next big project for Steve Forbert?
Well, honestly, I would like to be making a film right now, about some friends of mine who run a place in Austin, Texas, where it's the most popular place in town for renting Halloween costumes. It's a real process they have for taking orders and reserving and checking back in these costumes every year.
But I'm really not answering your question, I don't know what the next project is, there's a lot of things I'd like to do, they aren't all about, you know, playing live shows. Whether I'll get it together next year to document that process, we'll have to see. This place is something that you would just never know about, unless somebody could really make a good documentary about it. I'd think you'd like it, but I'll just keep at it. You know, for me, it's about the next song really, that's always a challenge. That never ends, you know.
When you write, do you sit down and say I'm going to write a song about this, or do things pop into your head throughout the day and you jot those down and go back and put it all together?
The latter. I might put them all together and might see that one of them is worth developing, you know. I put down ideas all the time. I couldn't say I'm gonna sit down everyday at 1 o'clock, I can't get that together, I'm just not that organized. So I'm always trying to catch it on the go or on the fly, or at midnight, or getting out of bed at one in the morning because something is demanding to be developed, or worked on including a verse. So definitely the latter, which you described.
What kind of guitar are you playing nowadays?
Well, I'm always playing Gibsons, and I'm usually playing a guitar that was made in 1949. I've tried to replace it a few times, and I just keep going back to it. It's an SJ, you see it in my new picture, and you see it on the back of "Alive on Arrival." I've got a new Gibson I'm gonna try out, but will it replace ol' Gib? I doubt it! (laughs)
Ten years ago you did an album of Jimmy Rodgers songs. How did that project come about?
Yeah, he was from my hometown. Actually, I was from his hometown. Well, as I say, Jimmy Rodgers was the father of country music, the blue yodeler, the singing brakeman, the guy was a genius. And if you're gonna be playing Americana music, roots music and all this like I've been for all this time, it's just kind of an unwritten thing - you should just get it together and do a Jimmy Rogers tribute.
And it puzzles me that they haven't made a movie about him, his life was so dramatic. I think Hollywood would wouldn't have any way of distorting this story, it's just so dramatic, they guy was so heroic. Hollywood never could Hollywood-ize his life. I don't know why they haven't done it, but they made a movie about Woody Guthrie. Now it may be too late, you know, it's such a long-ago era, it would be hard to replicate.
Well that's a great album , I really enjoyed it. Thanks Steve so much for taking the time.
Thank you for taking the time, I appreciate your help and I'll see ya, I guess it's about 3 weeks from now?
We're looking at Nov. 2.
Oh my god. Alright, I'll see ya soon!
http://hoodrivernews.www.clients.ellingtoncms.com/users/photos/2012/oct/24/1551/