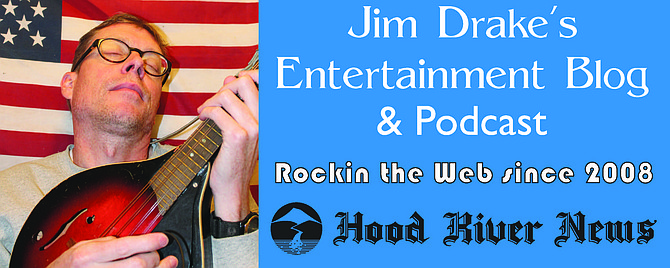 My email inbox is crazy-full of music. And that's a good thing.
As of right now, I'm setting up interviews with five different artists.
It's interesting to note that the management offices for these guys are located in Portland, Nashville, New York City and Minneapolis. It's like Hood River is being musically descended on from coast to coast.
Maybe there's some sort of interview management software I should be looking into.
Anyway, I know we're short on space here, but I want you to keep these dates on your radar, and as soon as I get back from vacation, you'll be reading more about them, because there's bound to be something you'll want to hear.
LoCash Cowboys – Sept. 15. This is going to be a fun show, at the Columbia Gorge Hotel. All I can say is, get ready to do some serious dancing. No sitting down for this one, really. In fact, I don't think we're gonna want, or need, all those chairs they keep setting up. Maybe just a few around the edges....
Sioux City Kid – Sept. 21. It always amazes me that sometimes the best sounding bands are playing the smallest place in town. You're gonna have to cram yourself into the Trillium Cafe for this one, but after listening to this guy's stuff online, it's gonna be worth it. My only issue is, I think MY band has a gig that night, but luckily, this guy's at the Trillium, so don't expect anything before 10 p.m.
Basho Parks & Jenn Rawlings – Sept. 7. This Portland folk duo is coming to CEBU Lounge. I hope people settle down and listen to these guys - this is earthy fiddle and guitar music with harmony singing.
One From Many – Sept. 19. This is an alternative rock band from Portland. The interesting thing about this will be the "workshop" scheduled right before this all-ages show. This band has a sound that could fill the recently re-named Rose Garden, but they're scaling back a bit for the 150 seat theater. I just spoke with Andrew, a band member, and he's got some cool things to talk about regarding music and being in a band. Stay tuned.
Dar Williams – Oct. 6. This nationally known recording artist is also coming to the Columbia Arts Center. I think she'll fit into the Hood River vibe, as her interests outside of music lie in the environmental realm. I'll be talking with her about her new album and her thoughts on the declining bee population.