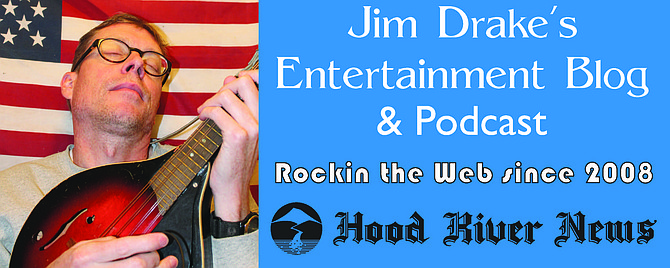 A few days ago, I had the pleasure to talk to Matt Sircely.
Matt has played with or worked in some capacity for nearly every top mandolin player in music: David Grisman, Sam Bush, Mike Marshall, Don Stiernberg, the list goes on and on.
His website, www.mattsircely.com, has a very well-written and interesting bio. If you get time, please give it a read.
Matt has written for Fretboard Journal and Strings Magazine and is a founding member of the Northwest Django-style ensemble Hot Club Sandwich — and he mentioned he's excited about bringing stringed instruments into a college program that he teaches.
Matt is on a tour with banjo player Danny Barnes, who's got an equal amount of musical qualifications.
And best of all, they'll be in Hood River this week.
I can't wait!
Listen to Jim's interview with Matt http://www.hoodrivernews.com/audioclips/47/
(The start of the interview comes in on us talking about banjo player Danny Barnes)
Barnes, Sircely at Double Mountain Dec. 12 Both residing on the Olympic Peninsula, and friends for more than a decade, Danny Barnes and Matt Sircely began to tour the West Coast as a duo earlier this year. An outing to California produced "Sircely and Barnes Live," recorded in the Santa Cruz Mountains. In October 2013, Barnes released "Shri 108," his newest collection of songs, supported by beautiful instrumental work alongside elements of electronica, which has been Barnes' choice of medium in recent years. Danny Barnes and Matt Sircely will perform at the Double Mountain Brewery in Hood River from 8-10 p.m. on Thursday, Dec. 12. Double Mountain Brewery, 8 Fourth St., Hood River; 541-387-0042.