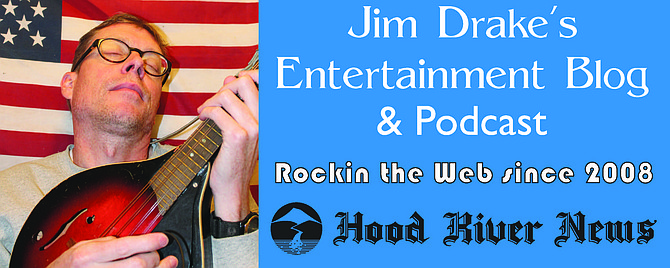 Gypsy-jazz music fans take note: Taarka is coming to Hood River (Cebu Lounge) on Friday, May 2.
I just got off the phone with mandolinist/guitarist David Pelta-Tiller, who fronts the band, along with his wife and 5-string fiddle player, Enion.
The husband and wife team share a life-long passion for the music they play. In the true sense of traveling musician vagabond lifestyle, David shared several amazing stories with me that some folks would say are nothing but bad luck.
For example, the couple's home was washed away by last years landslide/flood in Lyons, Colorado in Sept. 2013. They barely escaped with their child, some instruments and a few other things.
A few months after that, David was in a car wreck in Mexico, which landed him in jail for a few days.
But David insisted not to look at these events as bad luck, but to focus on what positive things one can learn from what life throws at you.
Certainly, keeping the focus on music has helped Taarka in the most important way - maintaining their spirits through difficult times, and providing inspiration to write another song.
Taarka plays CEBU Lounge on Friday, May 2, at 9:30 p.m.
Listen to an interview with David Pelta-Tiller here. http://www.hoodrivernews.com/audioclips/60/