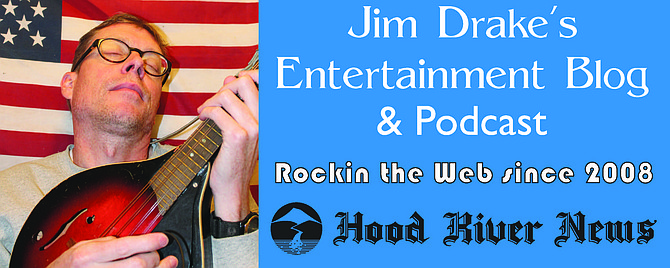 I guess the first question of the New Year is: How fast did the "I Hate Cancer" concert coming up on Jan. 9 at the arts center sell out?
So fast, that as I was interviewing one of the performers (who turned out to be Hood River native Erick Haynie, by the way), news of the capacity crowd filtered into our conversation.
Of course, this is great news for the show, and its beneficiary — the Don Benton Cancer Fund — but sad news for ticketless folks like me. I'll just have to make the best of it and focus on what concert goers can expect, and tell you more about one of the featured musicians, Haynie, who has been playing piano from an early age.
Four, to be exact.
"My first piano teacher was Elizabeth Hood, who I took lessons from back in the '80s. She actually played piano in theaters that had silent movies, so learning from her was a great experience. Music has always been a part of my life, and music is a lot of fun," Haynie said from his Portland law office the other day.
Haynie has been contributing to the "I Hate Cancer" concerts for the last three years, a program organized by singer Molly Schwarz, who brings friends together for an annual musical variety show. "Molly is a pleasure to play with, and I'm tickled to be able to do it. Molly is friends with my wife, and when she found out a piano player was needed for an event, I've been collaborating with her ever since," Haynie said.
Even though Haynie commutes to Portland, he and his family are based right here in Hood River — occasionally Haynie can be found working his "night job" in some of the downtown clubs — performing "barrelhouse boogie-woogie" piano.
"Barrelhouse boogie-woogie is a style you can play throughout different genres, but it's really born from this thing that started in the late '20s in Chicago, from people like Meade Lux Lewis, Albert Ammons and Pete Johnson. These were three guys who had day jobs — bus drivers, train conductors — but they did this boogie woogie style that was really popular into the '30s and '40s," Haynie said.
Haynie came into this style a few years ago when he got acquainted with a boogie woogie player in London —Brendan Kavanagh — who has become a musical mentor.
"He goes by 'Dr. K' and he's got a whole teaching website on this style of music," Haynie said. "Barrelhouse has kind of made a comeback. In Europe right now, it's really big, especially in Germany. It's a cool genre — you have almost this robotic left hand, that's your bass, that operates completely independently of your right hand. And it's just a lot of fun," Haynie said.
Haynie stressed that he's just one performer of many for the benefit concert. He'll be working with a band that will include Schwartz, guitarists Dave Henehan and David Wade, Merideth Kaye Clark, Christie Mitchell (piano), Jamie Didier (fiddle) and singer Matt Bynum.
He'll also have a few solo tunes, including "Junky Blues" by New Orleans piano player Champion Jack Dupree, and "Honky Tonk Train Blues," which is a classic boogie woogie tune from the '30s by one of his favorites Meade Lux Lewis.
My bet is those tunes are going to sound really good from the stage at the arts center. There were slight traces of happiness in Haynie voice when I asked him what kind of piano they were planning on bringing in.
"If you can believe this, they're bringing a 7-foot Steinway in from Portland," Haynie said.
Apparently, a new barrelhouse standard.